INSURANCE & FEES
OCD Treatment Is More Affordable Than Ever Before!



A Message From Dr. Brodsky

My fee is $180 and I am out of network, as are all specialists competent to treat OCD and other anxiety disorders. But there's good news about your insurance, so please keep reading below. Treatment is more affordable than ever before! (Skip to "what if you have no insurance?")

I only want to be sure you get the right kind of therapy, regardless of whether you choose to see me or someone else. Every therapist says they treat Obsessive Compulsive Disorder, but don't waste your time and money and suffer longer by seeking help from someone on your insurance plan. There simply are no therapists on any plan that are specialized to treat OCD and anxiety disorders. They are generalists, who might be good for talking about relationships, a crisis, or self esteem, but not OCD and anxiety. Why is this? Therapy is like anything else; you get what you pay for, and a $50 therapist does not offer the same expertise. To learn more, email a question or request a free consultation within 24 hours. If you don't want to wait and are ready you can make an appointment online now or call 212-726-2390. Sessions are available in-person in New York and New Jersey and by teletherapy nationwide in 40 states for OCD from St. Louis, Missouri to Birmingham, Alabama. We're everywhere you are!
Treatment is more affordable than ever before. We make specialized cutting edge care accessible for hundreds of people with all types of insurance and financial circumstances.

OCD TREATMENT IS AFFORDABLE:
The good news is that treatment for OCD is more affordable than ever before. Most clients' insurance reimburses them for the vast majority of my fee and offer a generous number of sessions. Even better news is that due to a new law, called Timothy's law, requires insurance to cover treatment for OCD and anxiety (which they term a "biological condition") at a higher rate (as much as 80%) and usually for more or unlimited sessions. So going out of network isn't as expensive as it used to be. In fact, even if you have an HMO or Medicaid with no out-of-network coverage, I will negotiate with your insurance to cover me as if I were in network. See below for instructions on negotiating with insurance.
We negotiate with your insurance to cover OCD therapy. You focus on getting better! No one else fights to get you covered like we do.

I WILL NEGOTIATE WITH YOUR INSURANCE TO COVER ME:
I will fight for your right to coverage of the treatment you deserve. For decades I've made specialized OCD treatment accessible for hundreds of clients regardless of insurance policy and financial resources. Other therapists just don't do this. I am often successful in negotiating with HMOs, EPOs, and Medicaid (Fidelis, Amerigroup, HealthPlus, Horizon, Blue Cross, United Health Care, Optum, Oxford, GHI, Cigna, Aetna, etc.) to cover me as if I'm in-network. If successful, that means you would still pay me my same full fee of $180 at each appointment, but I give you a receipt, and your insurance refunds you 40-80% (except your standard copay and/or any in-network deductible). Like all providers, clients are responsible to ensure the provider is paid in full and to keep track of deadlines for renewal of their insurance authorization. It's not a guarantee, it takes a month to get a decision and definitely involves some hassle on the client's part, but it costs nothing to try and is often successful. It requires you to start the process. Please follow the instructions below exactly as they are written.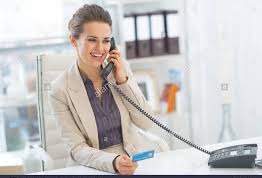 One call from you is all it takes to get started. We tell you exactly what to say. Then, we take over from there and make a case on your behalf.
1. Please call your insurance company's member services department (on your insurance card) and tell them: "I am seeking a 'single case agreement' to cover an out-of-network psychologist who's treating me for OCD." (Sometimes it might be called an "ad hoc agreement" or "exception authorization" or "exception accommodation.")

2. They might transfer you to an "intake" person or "care advocate" who will just take down basic facts. Always get the names of all people you talked to and a reference number or case number they use to retrieve notes from your conversation. That might be important as insurance companies have a funny habit of "forgetting" what they promised you.

Tell them the following:

a. "I am seeking a 'single case agreement' to cover services of an out-of-network psychologist I am seeing. I need a male psychologist in my area who treats OCD with exposure response prevention (ERP), and who can provide therapy outside of his office, and I called all the providers on the list and none fit this description." (If you wish to tell them that you want "a therapist who is religious," which I happen to be, it will greatly improve your chances; you don't have to justify why. You don't have to state your religion or mine. If they say you can't choose the religion of your therapist, just say you want someone "initimately familiar" with your religion or values.)

b. Emphasize that "exposure response prevention is the only therapy recommended by the International OCD Foundation," and the Expert Consensus Protocol for OCD Treatment.

c. Ask them to call Dr. Brodsky at 212-726-2390 "to negotiate a fee" and cover his services. Usually, they will just take the facts; they won't argue with you. Before you hang up, get their name and a "reference number" or "case number" for your discussion. This will ensure they approve coverage retroactive to that date. If they won't call me, get a direct number or extension for me to call, and ask if I can fax or email the request instead of calling. A fax number or email address will greatly speed up the process. If you can't get that, at least get the number for their "Behavioral Health" division.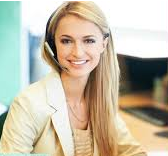 When you call, a care advocate will just take a few notes; they won't argue with you.

3. Usually they tell you they will send your case to a "care manager" or "care advocate" or "utilization manager" who conducts a "clinical review" of your case. Next, the care manager will talk to me to get further details to justify "medical necessity", that is, that I'm the only OCD therapist who satisfies all your requirements.
Make sure to have these instructions visible when you call. Follow them exactly.
4. If they give you a hard time, which is very rare:

a. Ask to speak to a supervisor if the person you are speaking with can't help you. If that doesn't work, just hang up and call again. You'll get a different person and probably a different answer.

b. If they say you can't specify religion, which is highly unlikely, you can still tell them you only feel comfortable with someone who is religious in general, or who is knowledgable about your faith and you felt the other therapists challenged your faith values.

c. You can prove the necessity of ERP by showing them supportive professional documents we'll provide. Or I can do it for you.

You'll save a lot of money on OCD therapy. For over 25 years, we've saved our clients hundreds of thousands of dollars.

d. Your insurance might send you a list of in-network therapists to call first before authorizing me to treat you. Remember every therapist in the world tells insurance companies that they treat OCD (and everything else under the sun), but they're not at all competent. Just call your insurance back the next day and tell them you called everyone on their list and they either don't do ERP, don't specialize in OCD, hoarding, or panic, aren't male, made you uncomfortable religiously, challenged your beliefs or values, are too far away, weren't willing to do therapy outside of their office if needed, aren't taking new clients, or didn't return your call.
No one fights harder for you to get coverage for the treatment you deserve.

5. Bottom line, keep calm but don't take no for an answer. If they ever give you a hard time, remind them: "You are legally required to cover appropriate treatment of my condition (even if they are an HMO), and must make alternate arrangements if your providers can't treat me." If you have out-of-network coverage, and they tell you to see me at the out-of-network rate, tell them it's still unaffordable.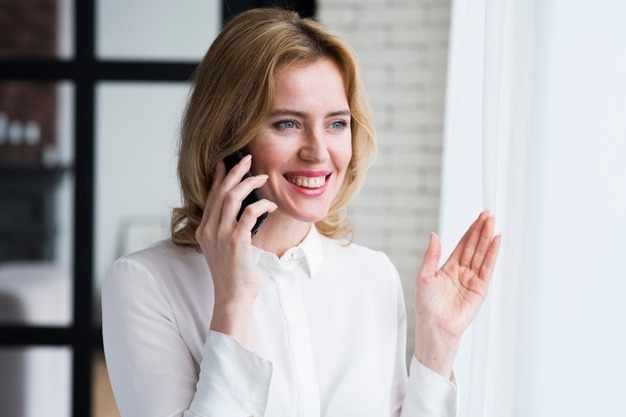 Keep calm. You have a legal right to coverage.
Note that insurers are obligated to provide adequate care for everything. When they offer out-of-network coverage, they charge a hefty fee to accomodate a patients' preferences and freedom of choice because patients "like" their old doctor and don't want to change providers when they get a new plan. So out-of-network providers are essentially a luxury to substitute for an existing in-network provider. However, insurers are not off the hook if they totally lack any competent in-network provider. That would mean you're really not insured and would be forced to go out-of-network. So insurers are still obligated to provide coverage of my services at an in-network rate.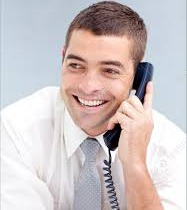 We're usually successful. Occasionally there is an initial negative decision, but we'll appeal it multiple times and are often successful.

6. If they finally deny your request in writing, we may appeal their decision twice. In the interim, if you prefer to start therapy anyway and don't want to wait, if they finally authorize coverage, they usually authorize it retroactively to when you called or often even your first appointment.
If you're uninsured, have extremely minimal resources, or work for a company that is "self-insured" you might be eligible for free or low cost insurance. You can apply any time of the year. You don't have to wait for an "open enrollment period" if you're uninsured or losing your insurance (e.g. due to job termination, aging out of parents' insurance, etc.). A great place to look up plans is www.healthsherpa.com. It's very user friendly. You can choose a plan and apply in 10 minutes. The best part is, if you qualify, they will automatically forward your application to Medicaid, Medicare, or another free program. Insurance is the best thing you can do for you're mental health; a routine slip, fall, and fracture could wipe out most people financially and medical care is far more expensive than psychotherapy.
In the interim, even without insurance there are excellent alternatives. In the NY-NJ Metropolitan area, the following are more affordable alternatives for OCD, Panic, and PTSD treatment which might offer a sliding scale (affordable) fee or even free therapy and use the same techniques I do:

1. Cornell Medical Center's "Payne Whitney Clinic" on the upper east side of Manhattan 212-746-5868

2. Columbia Presbyterian's "NY Psychiatric Institute" on W.168th and Riverside Drive, call: Jose Hernandez at 212-543-5367 or James Bender Jr., Psy.D., 212-543-5462, or look up https://www.columbiapsychiatry.org/research-clinics/center-ocd-and-related-disorders

3. Montefiore Medical Center's "Anxiety and Depression Clinic" in the Bronx


4. Cornell Medical Center in White Plains, NY


5. White Plains Hospital


6. Rutgers Anxiety Center, Piscataway, NJ


7. Mt. Sinai OCD Center, Manhattan


8. Hofstra University Graduate Psychology Clinic (Long Island)


9. Yeshiva University Ferkauf Graduate School of Psychology Clinic (Bronx)
10. Fairleigh Dickinson University Center For Child Anxiety (Hackensack, NJ)
11. Many other programs and low-cost centers across the USA can be found at https://iocdf.org/clinics/?_listing_types=iocdf_clinic.
If you call these places and still want to seek treatment with me, feel free to email a question about OCD and insurance, or request a free consultation within 24 hours. If you don't want to wait for authorization and are ready to start, you can make an appointment online now or call 212-726-2390. Sessions are either in-person in New York and New Jersey or by teletherapy nationwide in 40 states for OCD from Manchester, New Hampshire to Vancouver, Washington. We're everywhere you are!
(Go to Contact & Locations or Types of OCD)